Regular price
$1,595.00 USD
Regular price
$3,899.00 USD
Sale price
$1,595.00 USD
Unit price
per
Sale
Sold out
We have 1 in stock
Overview:
Elevate your cardio workouts to the next level with the Precor TRM 823 Treadmill, now meticulously refurbished and paired with the intuitive P20 Console. This treadmill provides a natural running sensation, combining technological innovation with Precor's trusted ergonomics. Each step on the Precor TRM 823 is smooth and fluid, ensuring not just an impactful workout but also reduced stress on the joints. With the P20 Console by your side, you can dive into a variety of programs, monitor your progress, and push beyond your limits.
Muscle Groups:
Lower Body: Tones and strengthens the quadriceps, hamstrings, calves, and glutes.
Cardiovascular System: Provides a robust cardiovascular workout, enhancing stamina and endurance.
Exercises:
Steady-State Running: Maintain a consistent speed and incline for aerobic workouts.
Interval Training: Alternate between high and low intensities for optimized calorie burning and muscle toning.
Hill Climbing: Adjust the incline to simulate uphill running, targeting the glutes and hamstrings.
Key Features:
P20 Console: An interactive interface that offers a range of programs, feedback on workout metrics, and easy navigation.
Ground Effects® Impact Control System: Ensures a low-impact workout, reducing the strain on knees and joints.
Integrated Footplant Technology™: Mirrors the user's natural stride, promoting a balanced, even run.
Spacious Running Deck: Provides ample space for users to run comfortably and safely.
Durability: Built with commercial-grade materials to ensure long-lasting performance.
Specifications:
Model: TRM 823
Console: P20
Speed Range:  0.5 - 12 mph
Incline Range: Up to 15% incline
Dimensions: W 35" x L 86" x H 66" 
Max User Weight: 500 LBS
Machine Weight: 456 LBS
Rediscover the joy of running and embrace the road to peak fitness with the Precor TRM 823 Treadmill, perfectly refurbished for your training journey.
Share
View full details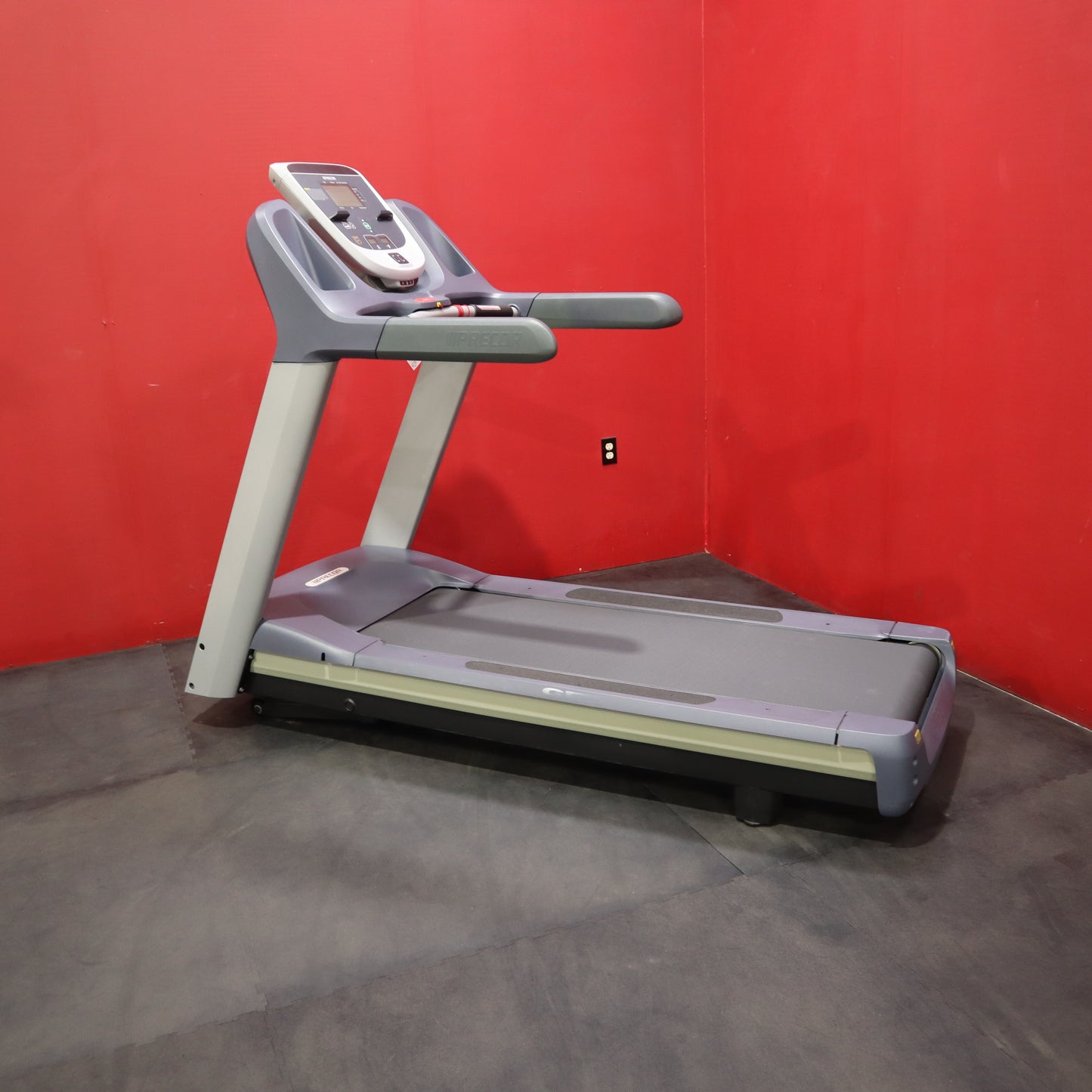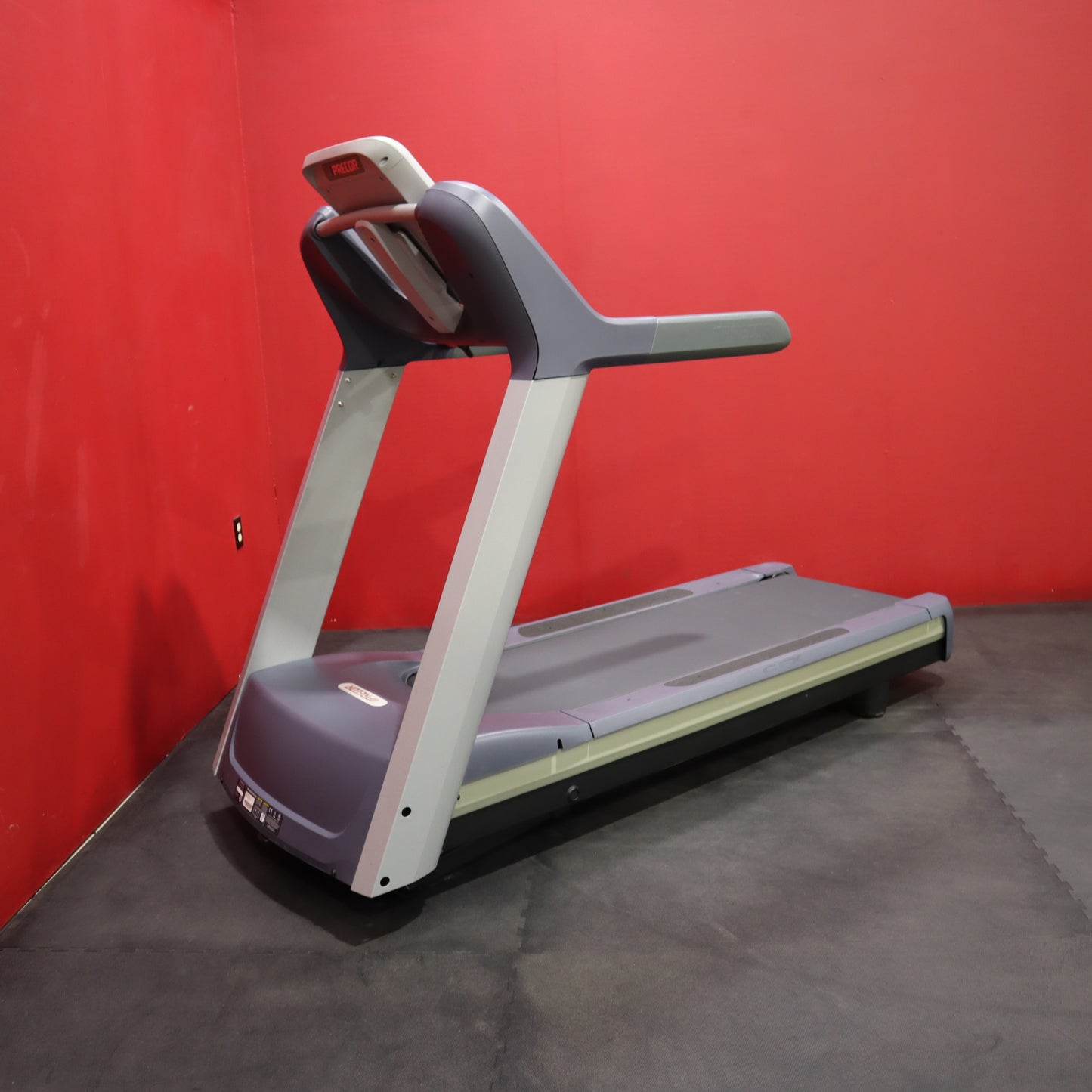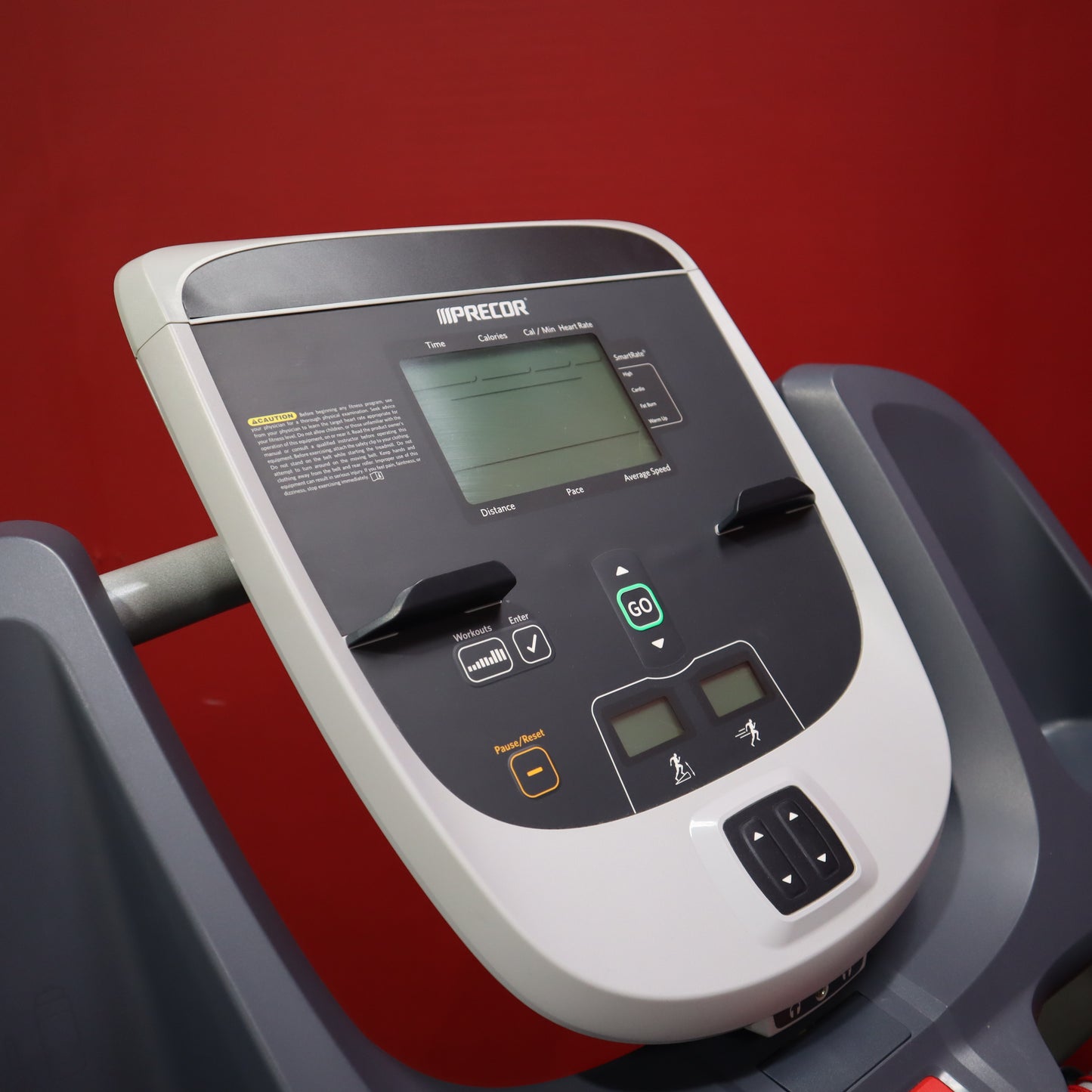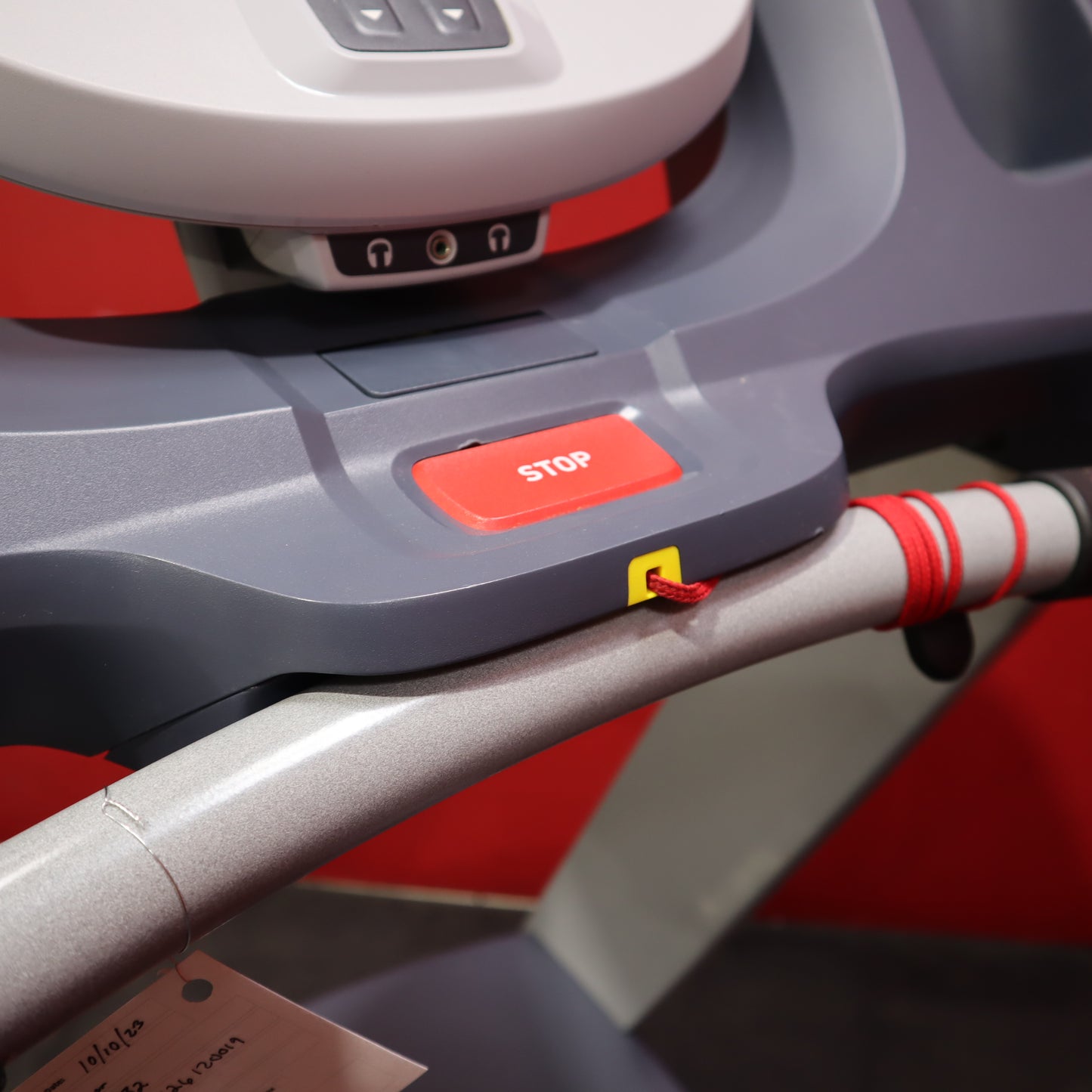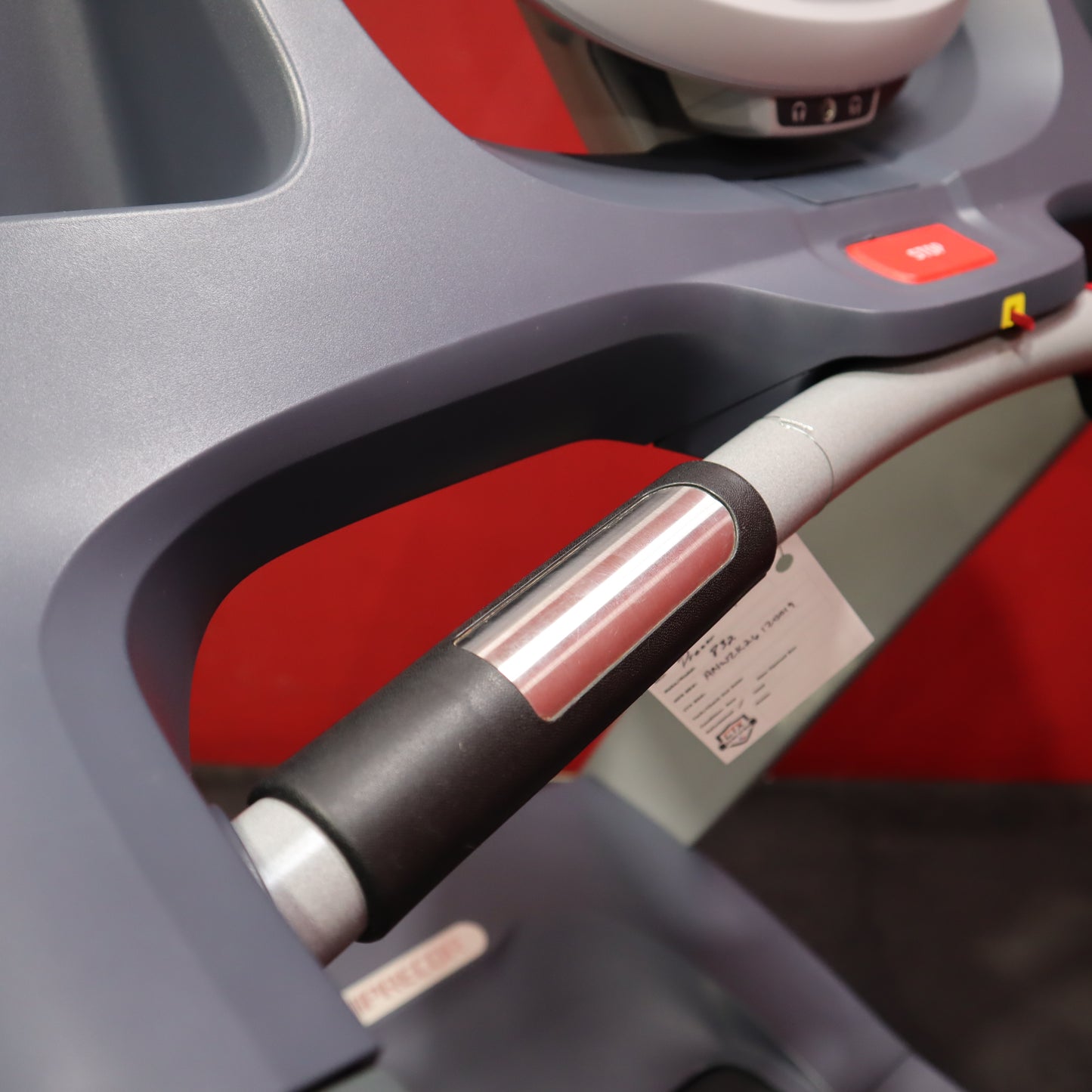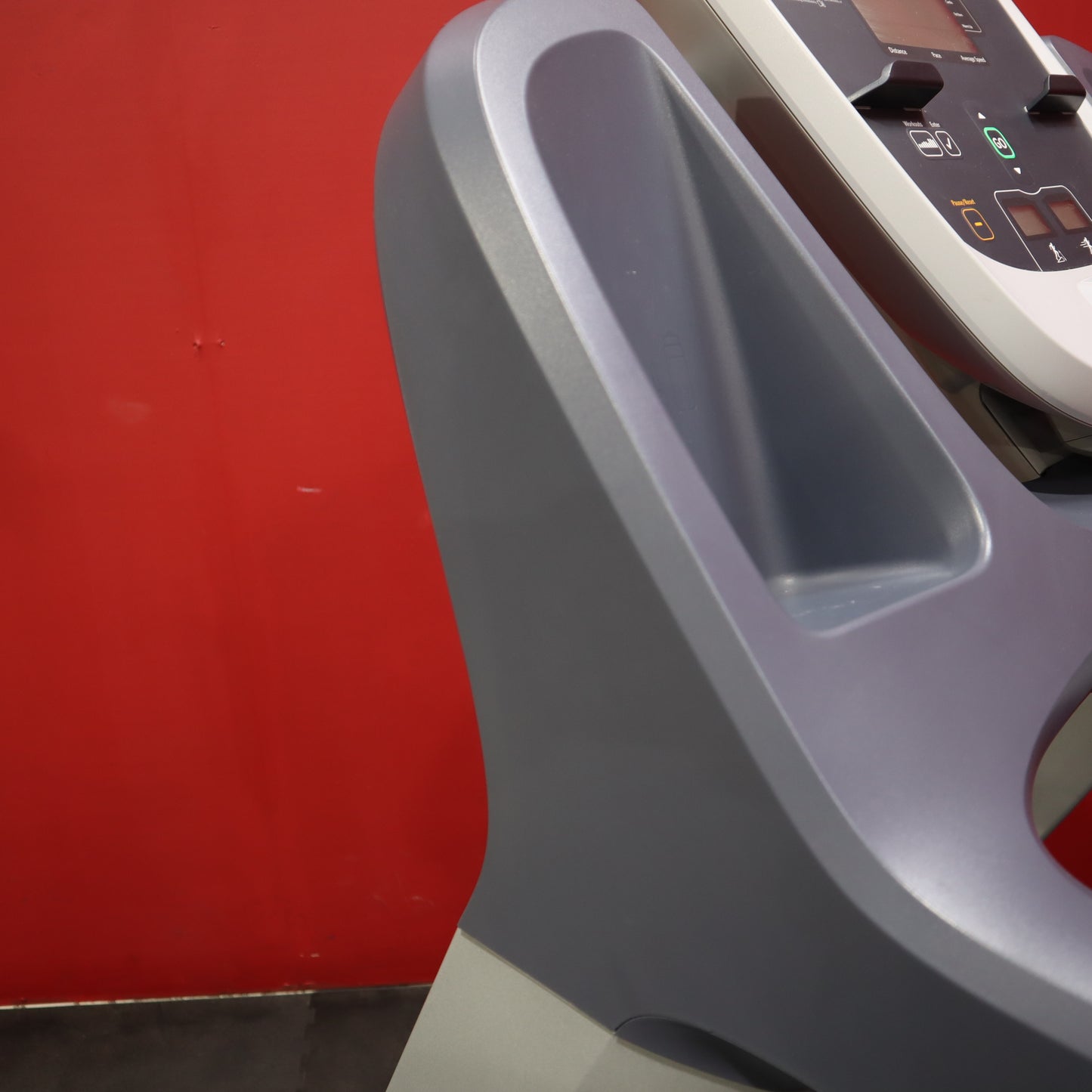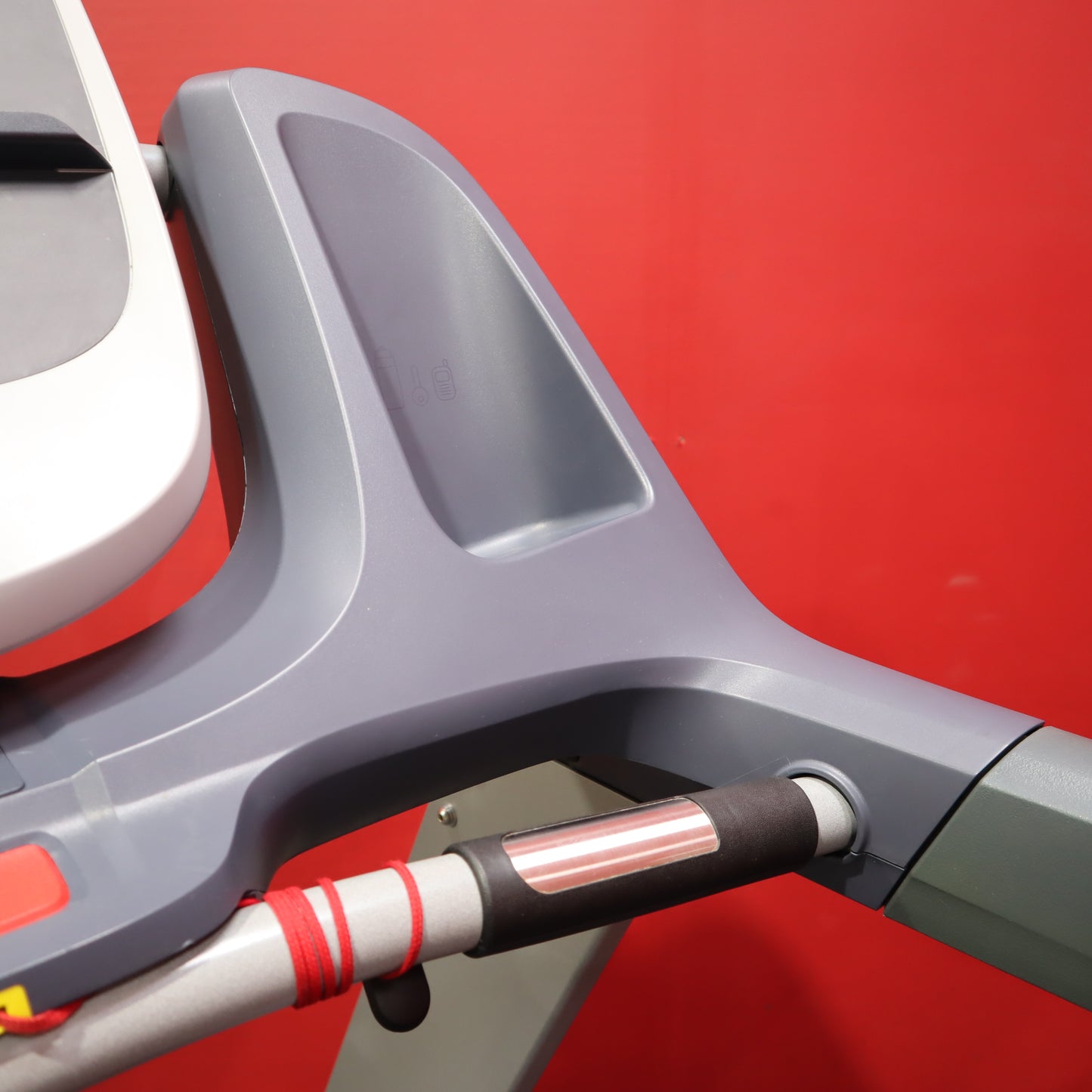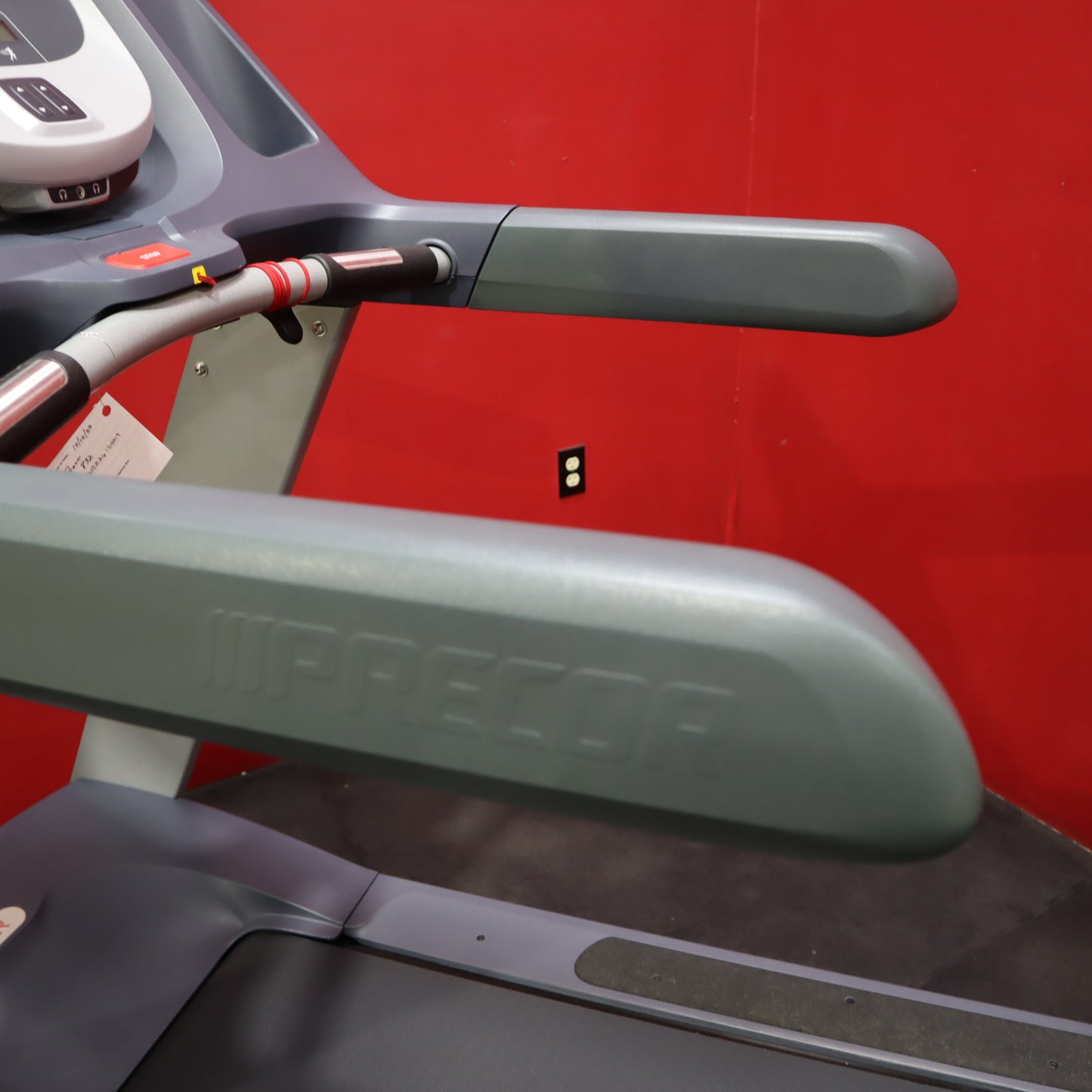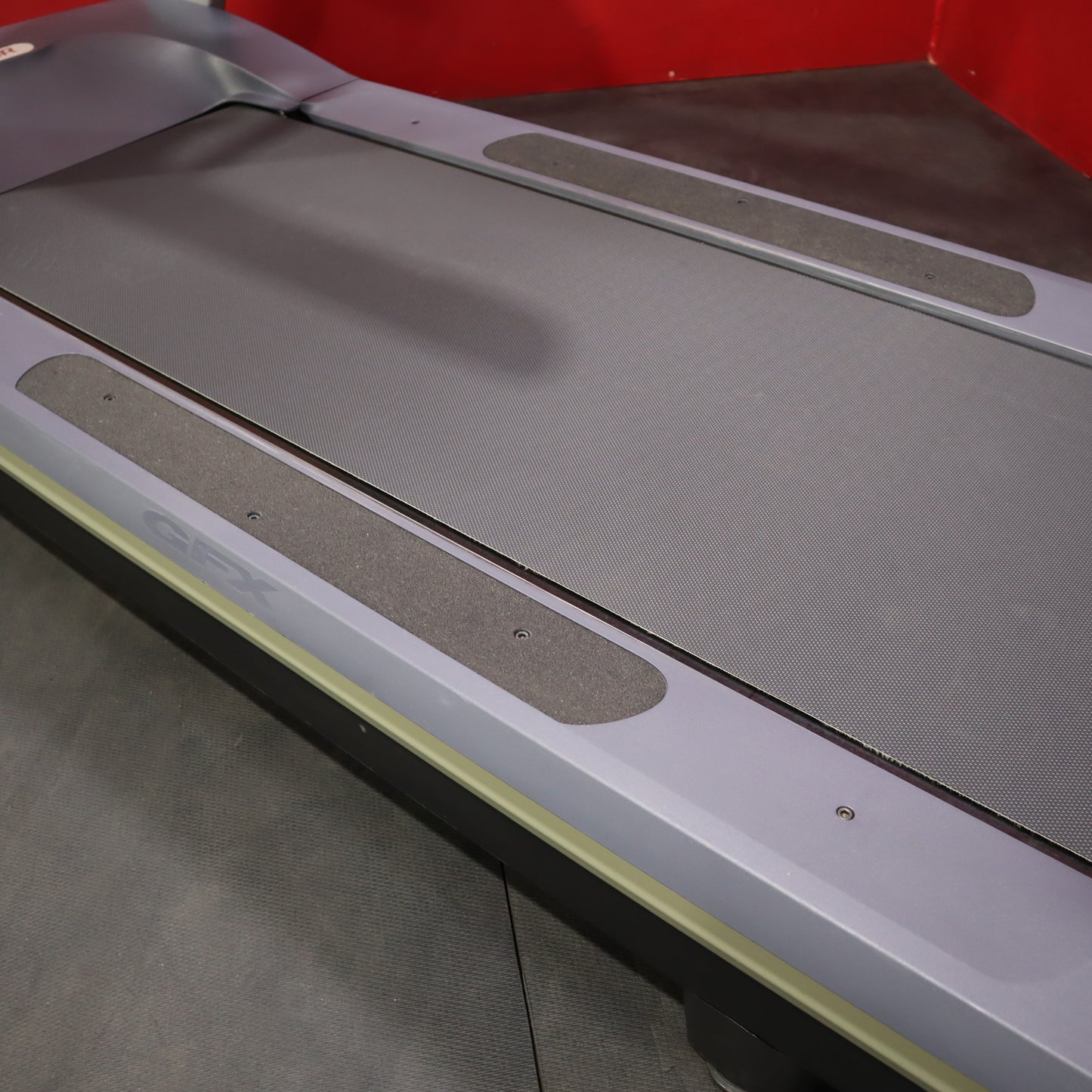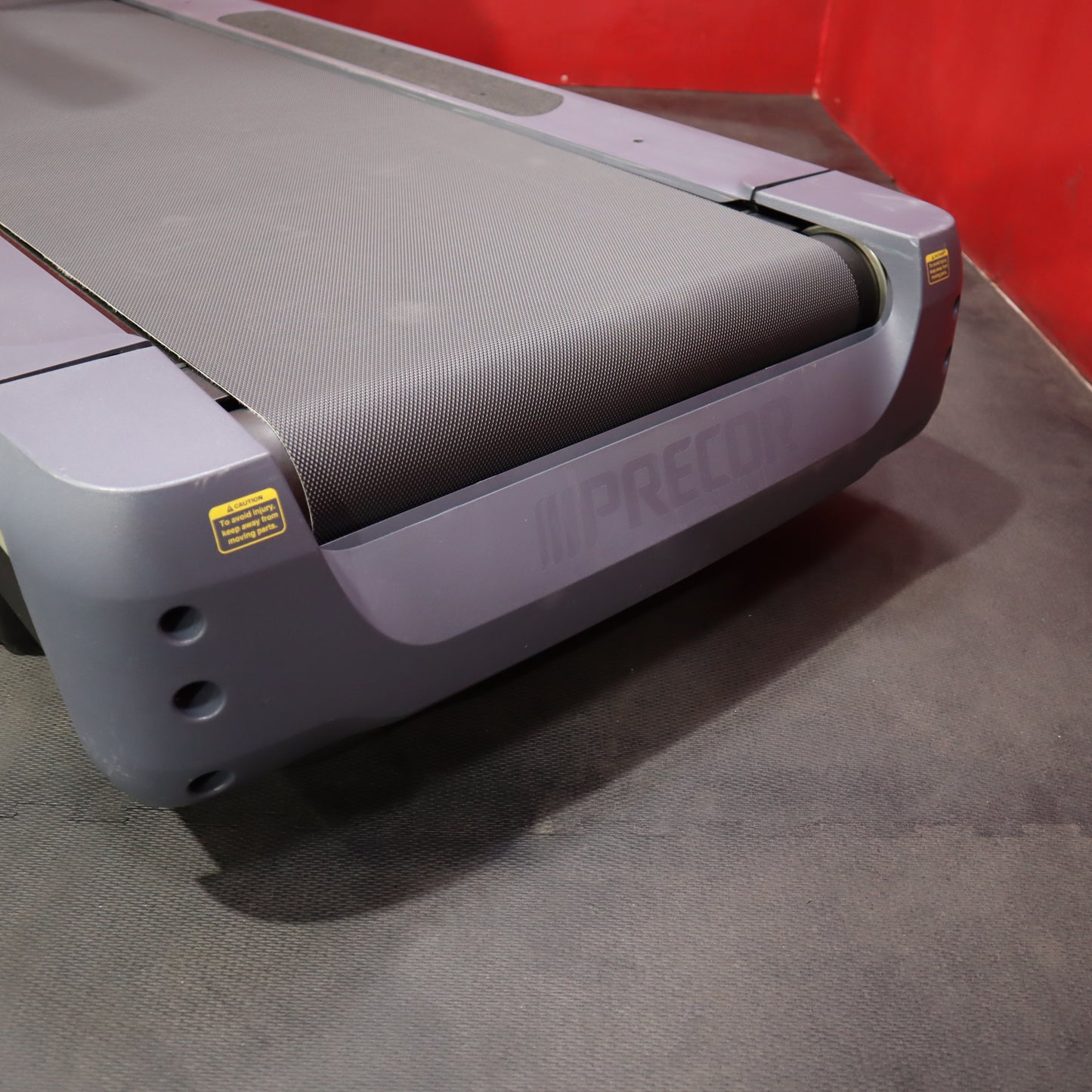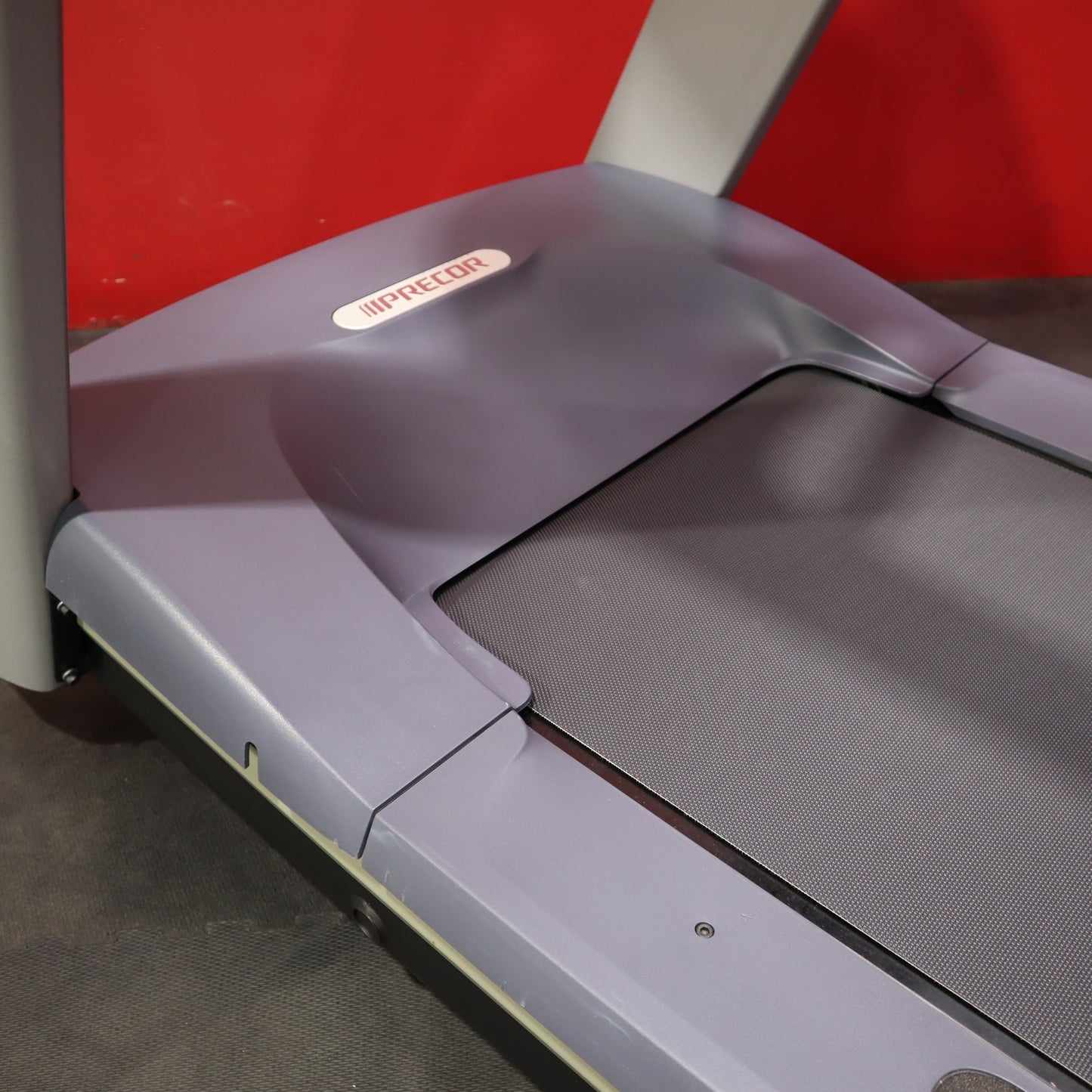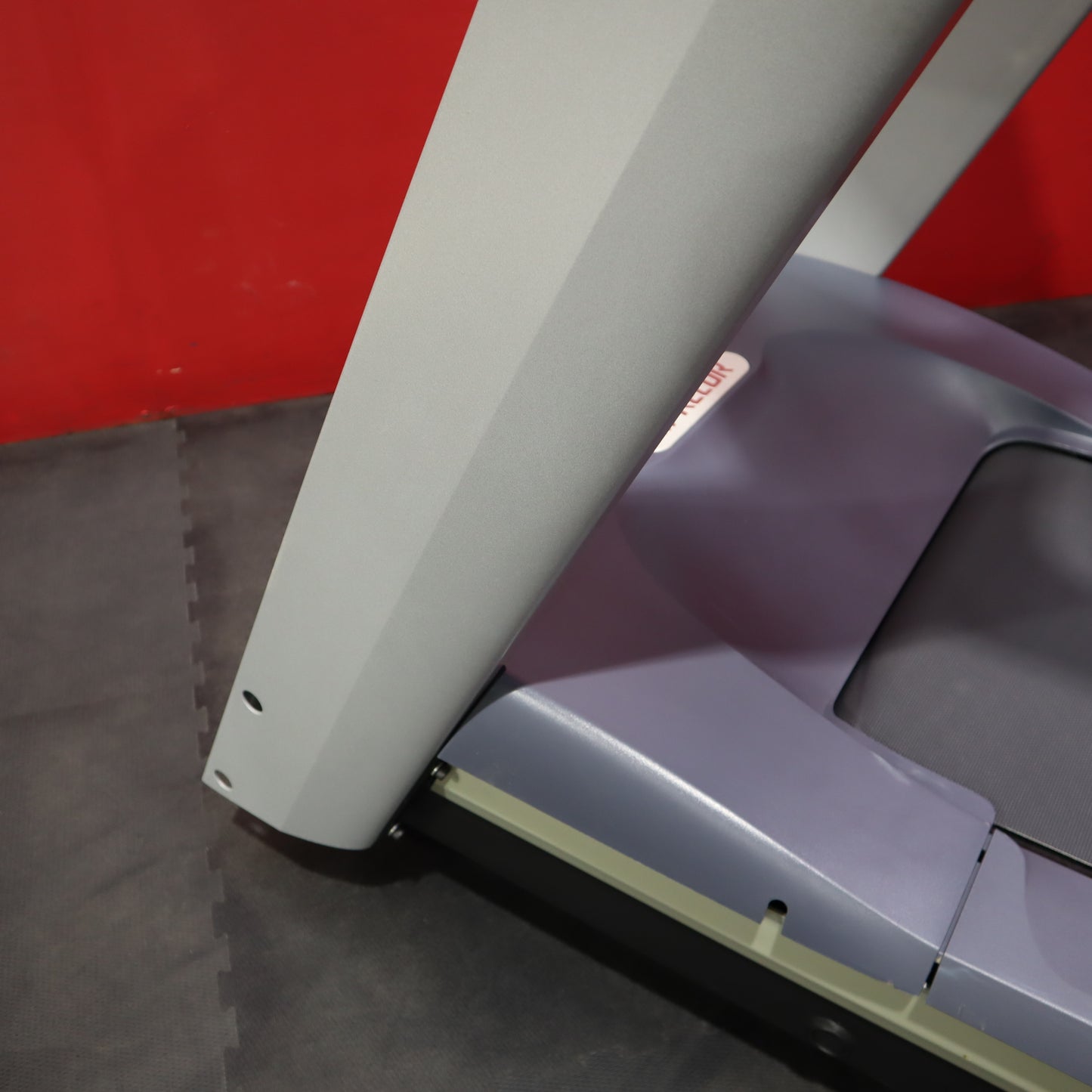 Have A Question? Find Your Answers Here
Do Your Products Come With Warranties?
What is Your Return Policy?

Your satisfaction is important to us. We provide high-quality commercial gym equipment designed to meet a range of fitness needs.

Product Quality and Issue Resolution

While we do not accept returns or exchanges, we stand by the quality of our products. If an item is defective or damaged upon arrival, please submit a warranty request immediately with your order number and details about the product issue. We will respond promptly and work with you to address the problem.

Making Informed Purchases

We encourage all our customers to review product descriptions, specifications, and reviews thoroughly before making a purchase. Our customer service team is readily available to answer any questions or provide additional information about our products. Please feel free to reach out to us at sales@ctxhomegyms.com before finalizing your purchase.

You can find more information about our return policy here.
Where does CTX ship to?

CTX Home Gyms offers convenient Nationwide Curbside Delivery for most machines. You can easily calculate real-time shipping costs for your location using the shipping calculator on each product page.

Our delivery process is meticulous, with all items packed on custom CTX branded pallets and undergoing a thorough Quality Control Checklist before dispatch. We use only insured and verified vendors for shipping, providing tracking information and handling any freight issues in-house for a worry-free experience.

For bulk wholesale orders, we ship worldwide, provided the order is large enough to fill a shipping container. Note that our Nationwide Curbside Delivery covers the 48 contiguous states, excluding Hawaii and Alaska.

Remember, Nationwide Curbside Delivery includes delivery to your driveway. If you require in-home installation, we can assist by referring you to third-party vendors. For any instances of freight damage, please refer to our Freight Claims page.
Does CTX offer financing?

CTX offers financing through Shop Pay & Affirm with as low as 0% APR and up to 36 month terms. These financing options are available at checkout! A financing example would be: on a $700 purchase, you may pay $63.18 for 12 months with a 15% APR.
If an item is out of stock, when will it return?

Our inventory is as dynamic as your workouts! We constantly receive fresh stock from a variety of sources, which means we can't always pin down an exact restock date for specific items. To keep you in the loop, our online catalog is updated hourly, so those must-have items are listed pronto once they're gym-floor ready.

For those who like to get ahead of the crowd, follow us on Instagram @ctxhomegyms for real-time sneak peeks of incoming gear. It's your chance to call dibs on the best equipment before it even makes its grand entrance on our website.

Keep an eye out – your next favorite piece of equipment could be just an update away!