Gym Equipment Delivery Services
Local Austin, Texas & Surrounding Area
Our delivery rate covers delivery into the First Floor Garage ONLY. Additional charges apply for special installations requiring assembly or disassembly. If you're not sure what additional service your order will require, call (512) 591-8553 or submit the form below!
Please have your driveway cleared on your scheduled delivery date, as well as the area & pathways clear where the unit will be staged.  We need a minimum 50" wide cleared path for most products. Please let us know in advance if there are any challenges or obstacles by emailing photos to delivery@ctxhomegyms.com.
CTX Home Gyms does not move furniture or provide electrical services. We recommended checking your breakers, GFI's and electrical system output to ensure they can handle the electrical requirements for your machines listed on the product descriptions!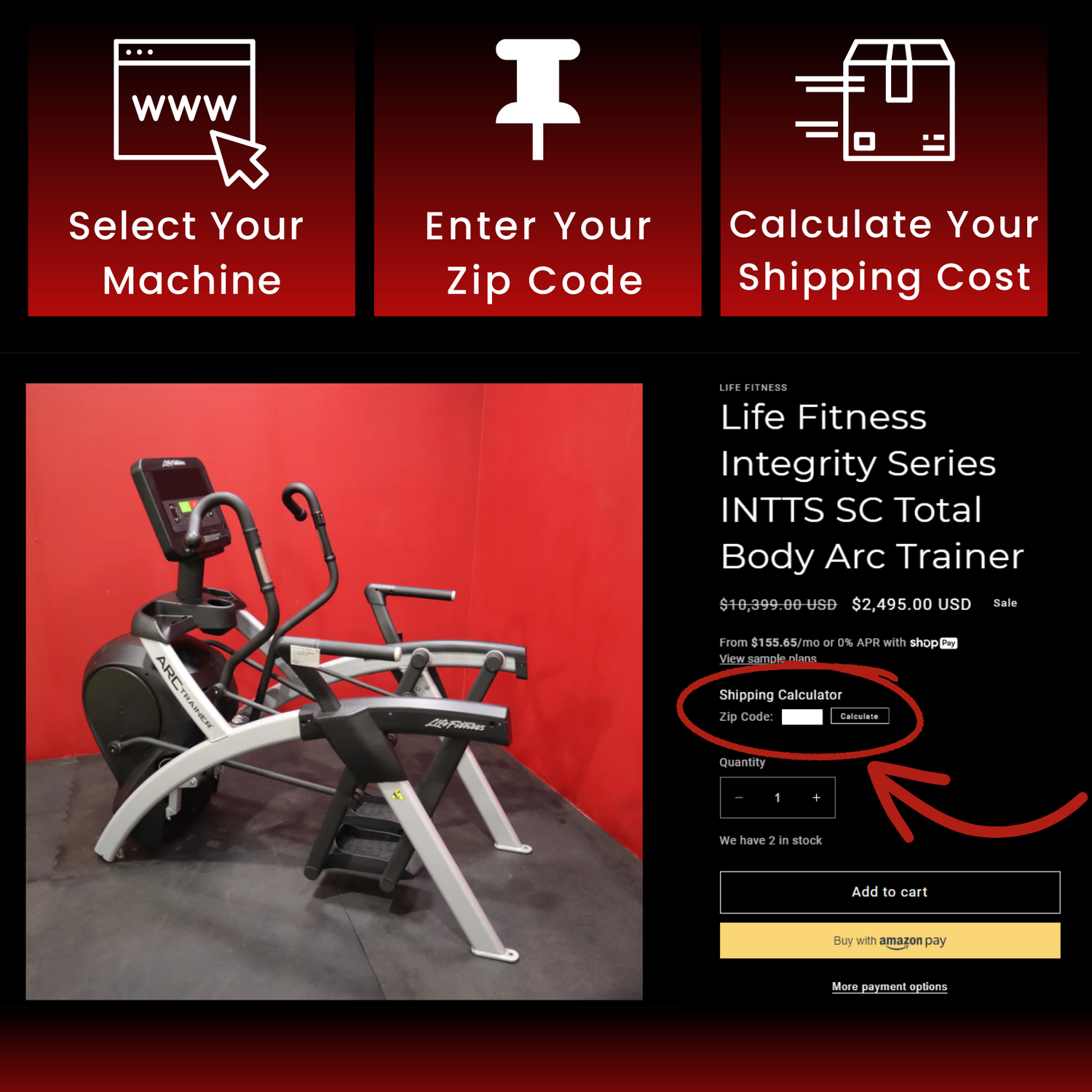 Local Delivery Rates, Easy As Click & Submit.
Local Delivery Rates are calculated based on your zip code through our shipping calculator and automatically calculated in your cart at checkout. 
What To Expect
Availability

Local Deliveries are made on a weekly basis and are scheduled by zones.  Your order will be booked on the soonest available delivery date for your respective zone.

Please have someone available during your allotted delivery date & time to accept the delivery. If for any reason you need to reschedule your delivery date, please speak with a representative.

Delivery Window

Our delivery routes are compiled on a route optimization basis.  A two hour drop off window will be provided to you a day prior to your scheduled delivery. 

Please have the equipment destination in home, driveway, and street cleared and ready to accept delivery.

Liabilities

CTX Home Gyms is fully insured and covered for any major damages during the delivery process.

Though we are licensed and insured in the event of damages, CTX Home Gyms strives for a perfect handoff everytime! Our team of professionals are trained to carefully and meticulously install and stage equipment.

Have an Issue? Give our customer support line a call at (512) 591-8553.
Receive A Free Quote For Delivery & Installation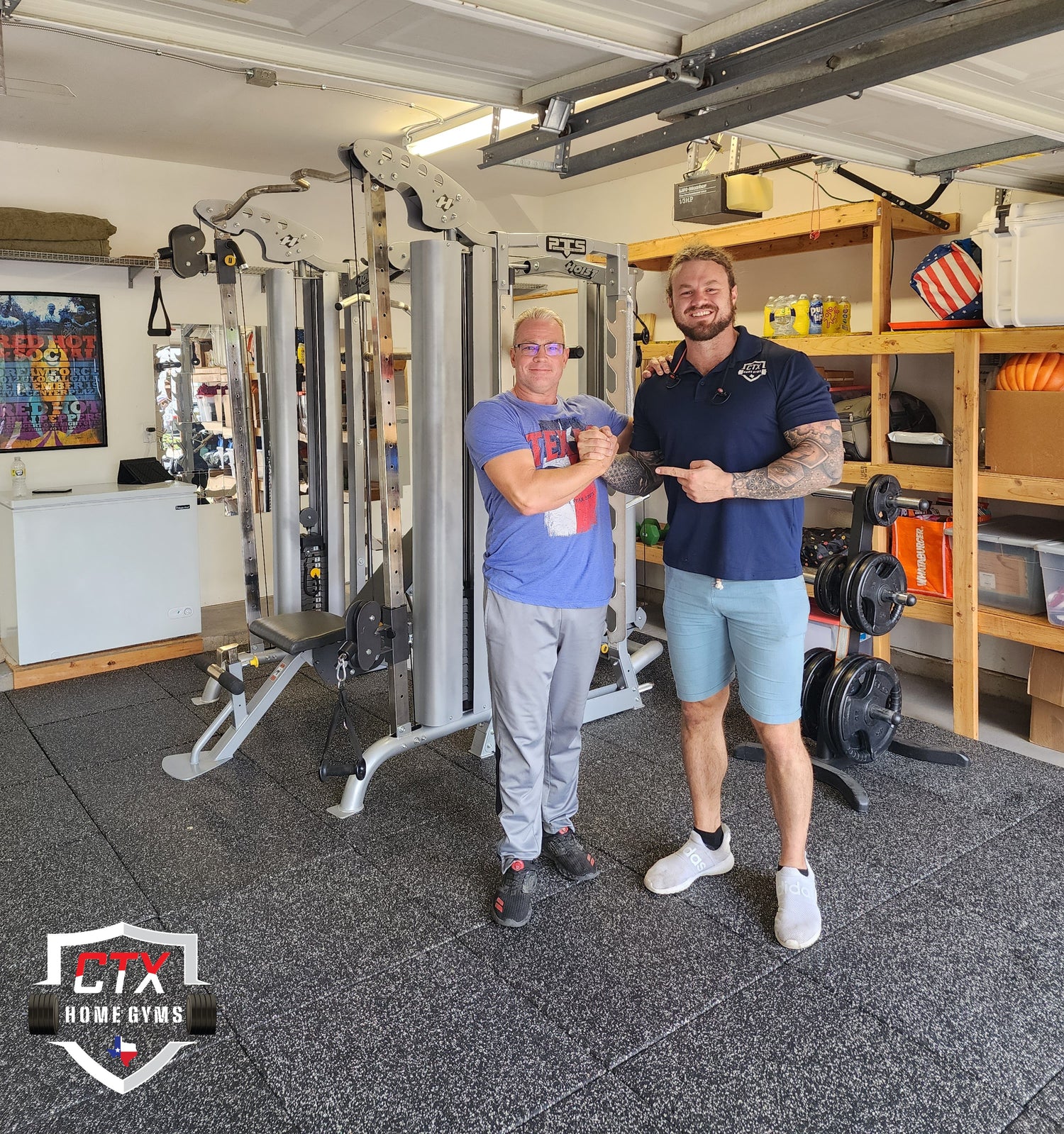 We Love Our Community!
CTX Home Gyms is proud to offer our a wide variety of fitness delivery services to locals like you!
Our Team will always make sure you are 100% satisfied before your installation is complete!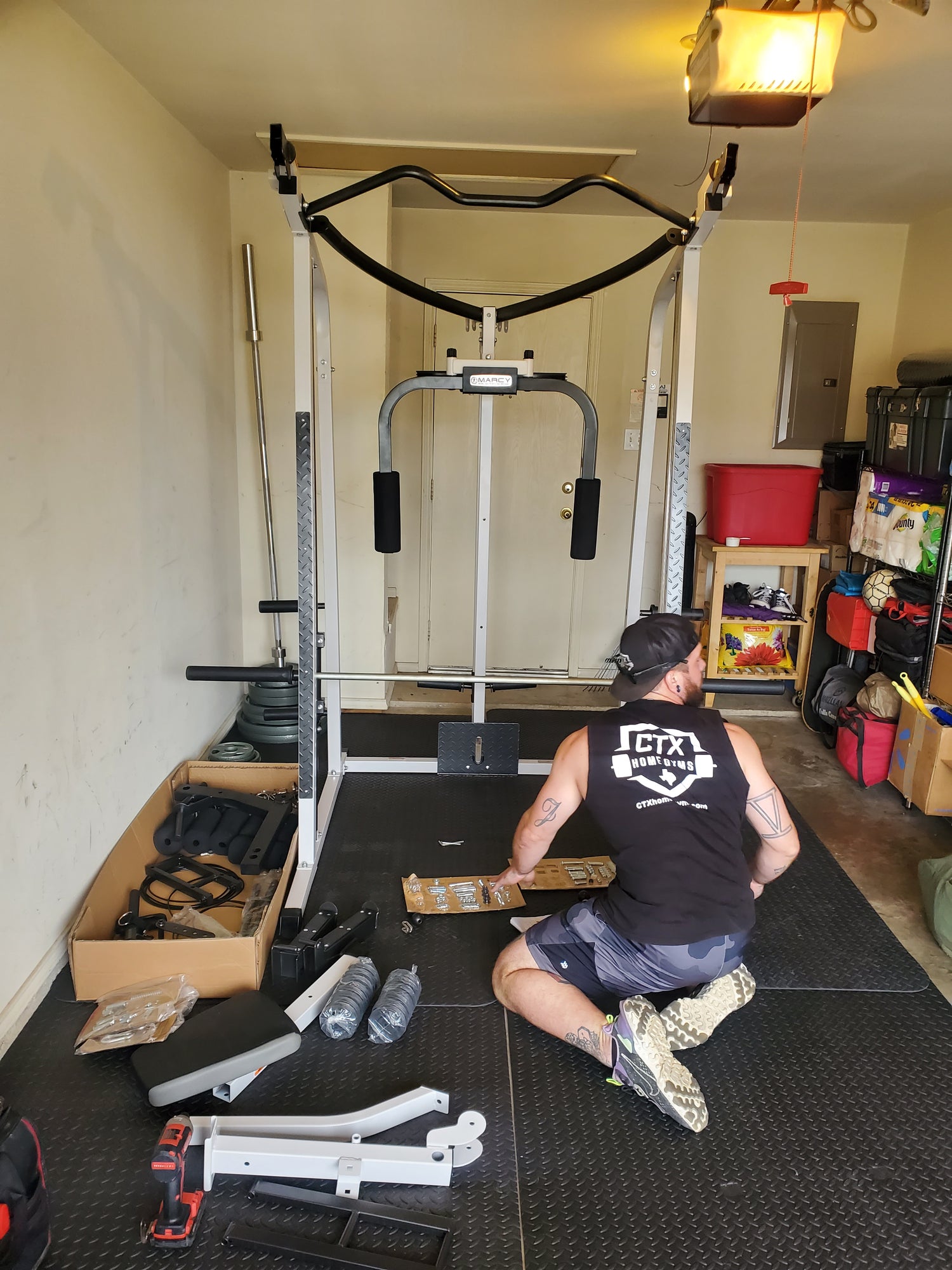 We Take Pride In Every Project
CTX Home Gyms is fully committed to each and every one of our projects. We support our clients throughout their fitness journeys and are just a phone call away. CTX has weekly inventory drops so you can stay updated on the latest products you need in your routine!
Subscribe To Our Emails!
Check Out Our Home Gym Installations!
Janet F.

"CTX Home Gyms, Dillon and the whole staff are amazing! We have purchased many pieces of equipment from them and have been happy with all of them. We just recently bought a Hoist 2 station gym and had it delivered today. Ellison and Alejandro delivered, set it up and were helpful in all aspects. ( We had them move the machine about 2 times to get it just right). I highly recommend CTX for quality equipment and superior service. Thank you Dillon, Ellison and Alejandro!!"

Jeremy S.

"We hired CTX Home Gyms to install rubber flooring and a commercial treadmill in an upstairs bedroom we are converting to a gym. Everything about the process exceeded expectations! What a great team! The flooring is superb quality and the treadmill is a tank! I can't believe they managed to get it up there! I also got a great deal on some used plates. Highly recommend!"

Andrew C.

"CTX was great, they got me what I needed and helped me get it on the truck and hooked me up with some extra gear for the unit. Living large now with a cable crossover at home. Our next gym equipment purchase is definitely going to be with them. Very knowledgeable staff and great to work with. Give them a call now and kit out the home gym you've always wanted!"

John G.

"I just purchased a Refurbished Startrac Spin Bike from CTX. I received over the top customer service from Dillon at CTX.
He went out of his way to deliver it and take care of a minor problem. No questions asked. He ordered the replacement part that was needed and had it shipped to my home. The bike is amazing and I couldn't be more satisfied. I would recommend CTX to anyone considering equipment for there home gym. Thank you Dillon and CTX"

Mitchell W.

"The best part about CTX is the above and beyond that they will go to for clients. Half of our gym was purchased from Dillon and Alex, we get our maintenance done monthly by them. Really I just can't say enough good things about this company. They stand behind the equipment they get in, including refurbishing and painting if need be to coming and maintaining anything they sale."

Brian W.

"CTX Gyms has everything you need to complete your home gym. Dillon is a subject matter expert on all of the equipment and he is always prompt and thorough in his response to questions. The equipment they sell is refurbished, high quality, and it works as good as new, but at an affordable price."