Gym Equipment Installation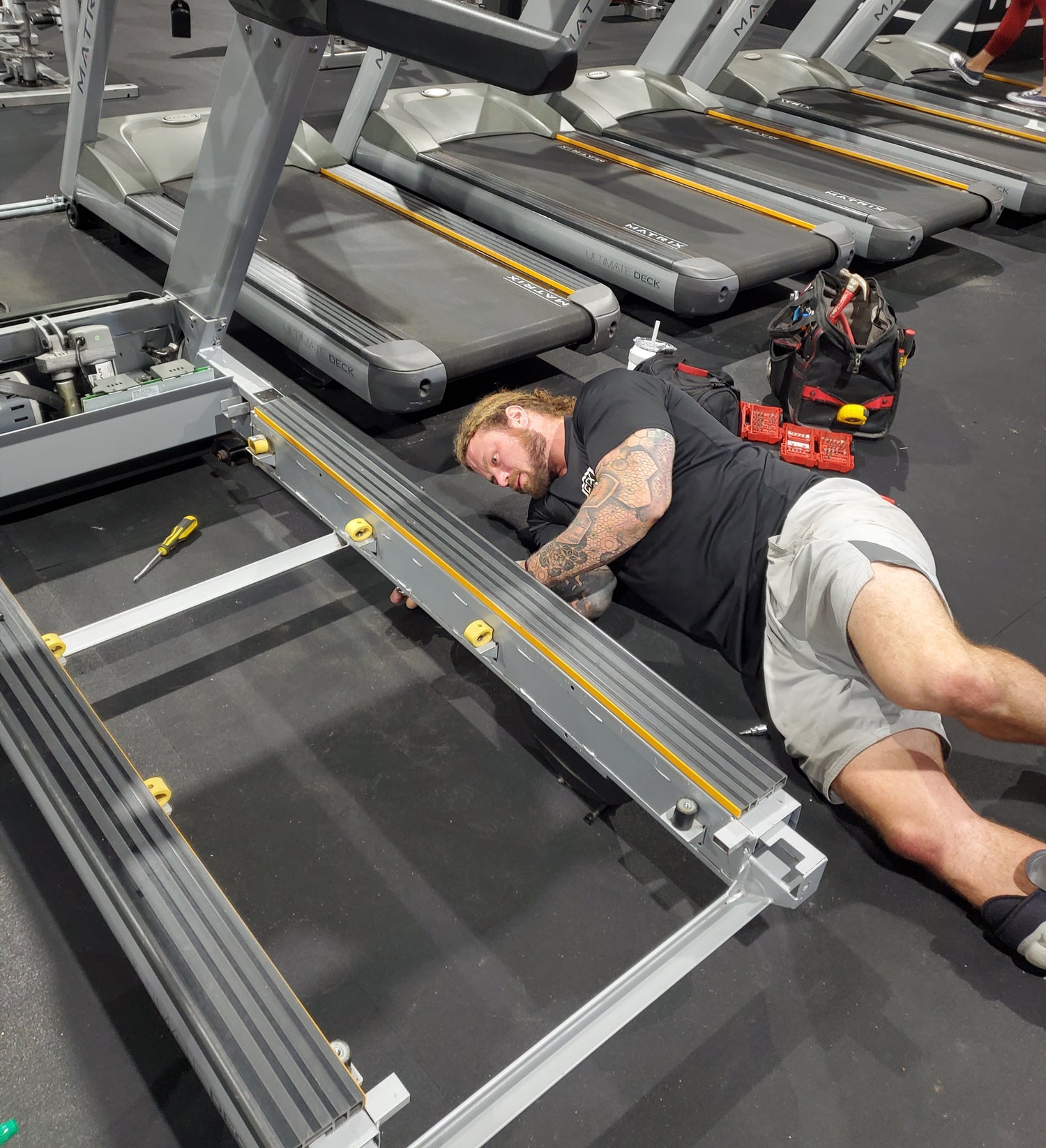 CTX Assembly Services
Installing home gym equipment can be a complicated and time consuming process.  Having fitness machine specialists perform your commercial install will ensure that it is functioning properly and safely. Avoid the headache and have it assembled by our professionals. CTX's trusted team of insured and authorized technicians will set the standard of our guarantee and ensure machines are installed correctly to ensure client safety.
Whether you need assistance with the assembly of one single Treadmill, Elliptical, Arc Trainer, Indoor Cycle, Strength Machine or a Gym Package, our technicians are equipped to handle the job. After the installation, our technicians complete preventive maintenance measures which includes a safety check of the machine, disinfecting the "high touch areas" and lubrication if necessary.
Check Out This Home Gym Delivery & Installation
CTX Home Gyms offers premier white glove delivery and installation services
Check Out Our Home Gym Installations!
Andrew C.

"CTX was great, they got me what I needed and helped me get it on the truck and hooked me up with some extra gear for the unit. Living large now with a cable crossover at home. Our next gym equipment purchase is definitely going to be with them. Very knowledgeable staff and great to work with. Give them a call now and kit out the home gym you've always wanted!"

John G.

"I just purchased a Refurbished Startrac Spin Bike from CTX. I received over the top customer service from Dillon at CTX.
He went out of his way to deliver it and take care of a minor problem. No questions asked. He ordered the replacement part that was needed and had it shipped to my home. The bike is amazing and I couldn't be more satisfied. I would recommend CTX to anyone considering equipment for there home gym. Thank you Dillon and CTX"

Mitchell W.

"The best part about CTX is the above and beyond that they will go to for clients. Half of our gym was purchased from Dillon and Alex, we get our maintenance done monthly by them. Really I just can't say enough good things about this company. They stand behind the equipment they get in, including refurbishing and painting if need be to coming and maintaining anything they sale."