What Is Refurbished Equipment?
Refurbished commercial gym equipment refers to pre-owned equipment that has undergone a comprehensive restoration process to bring it back to near-new condition. Our refurbishment process encompasses thorough inspection, cleaning, repair, and replacement of any worn or damaged components, ensuring that the finished product adheres to CTX's stringent safety and performance standards.
By opting for refurbished equipment, our customers can acquire top-quality, long-lasting commercial fitness machines at a significantly reduced cost compared to brand-new equipment. This presents an appealing choice for those establishing a home gym with budget constraints or for gym owners aiming to minimize equipment expenditures.
Take A Look At Our Process
Strength Equipment

Our strength machines undergo a comprehensive refurbishment process, which includes new cabling, touch-up paint, and replacement of selector pins, shrouds, and/or decals as needed. Worn or damaged parts are replaced to guarantee optimal performance, ensuring that our refurbished strength machines not only look, but also function like new equipment.

Cardio Equipment

Cardio machines undergo a thorough refurbishment process where any substandard drive chain components are rebuilt or replaced as required. The machines receive new walking and drive belts, overlays, and other moving parts to ensure optimal performance. Additionally, the machines are cosmetically restored to eliminate signs of rust, wear, and tear, resulting in a near-new appearance.

Rebuilt With Precision

Our refurbishment process emphasizes precision in electrical component testing, mechanical testing, cosmetic restoration, and quality assurance. We meticulously inspect, test, and restore all aspects of the equipment, ensuring it not only looks like new but also performs, functions, and adheres to the highest safety standards. Our expertise ensures a superior, reliable, and long-lasting fitness equipment experience.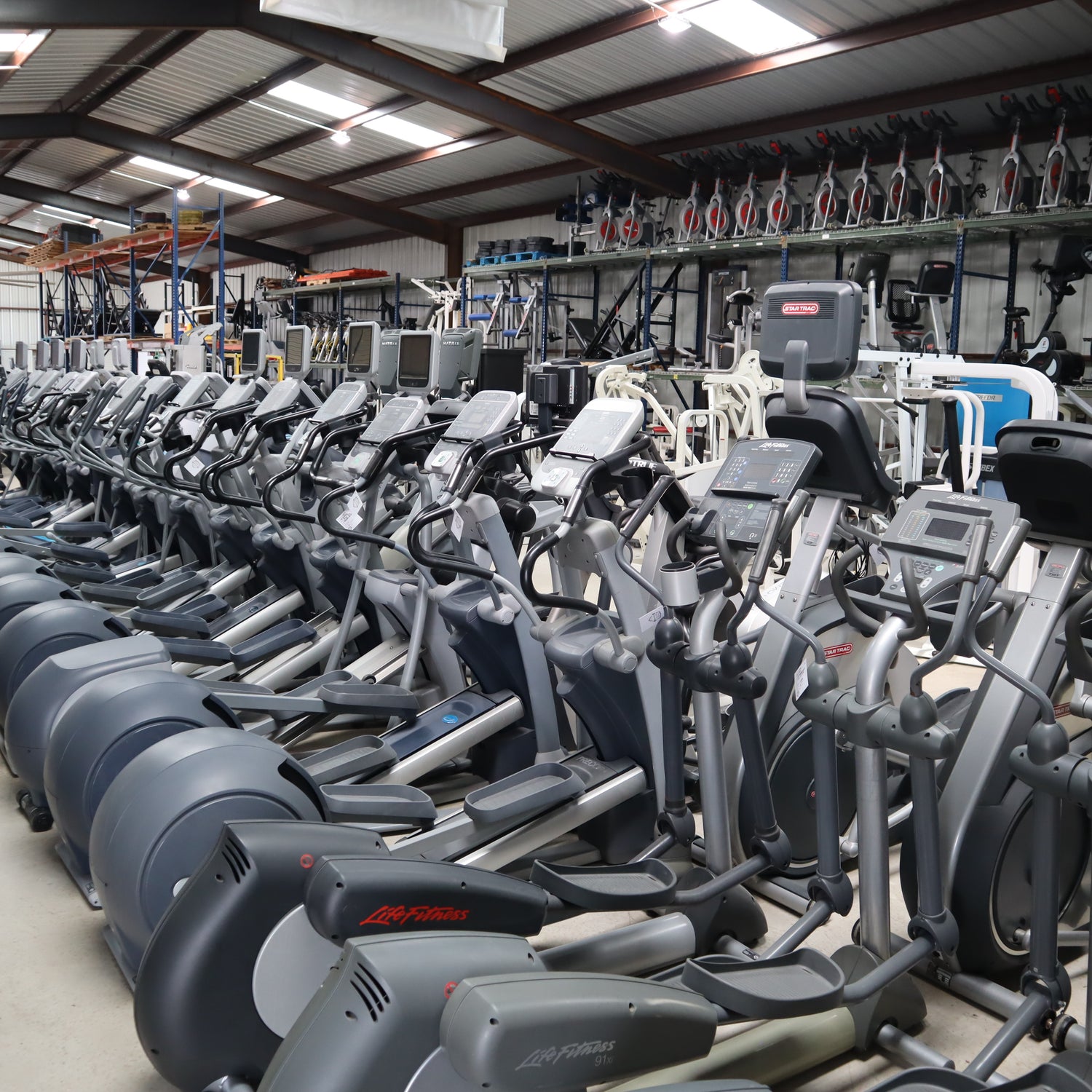 Where Do We Get Our Equipment From?
CTX purchases used Commercial Fitness Equipment from a variety of places, including but not limited to:
Apartment Complex Gyms
Condominium Gyms
Hotel Gyms
Warehouse Liquidation
Commercial Gym Liquidations
Corporate Owned Gyms
Government & Private Auctions
Wholesale Commercial Gym Equipment
We also purchase qualified commercial equipment from:
Home & Garage Gyms
CrossFit Facilities
Studio or Boutique Gyms
Sell Your Equipment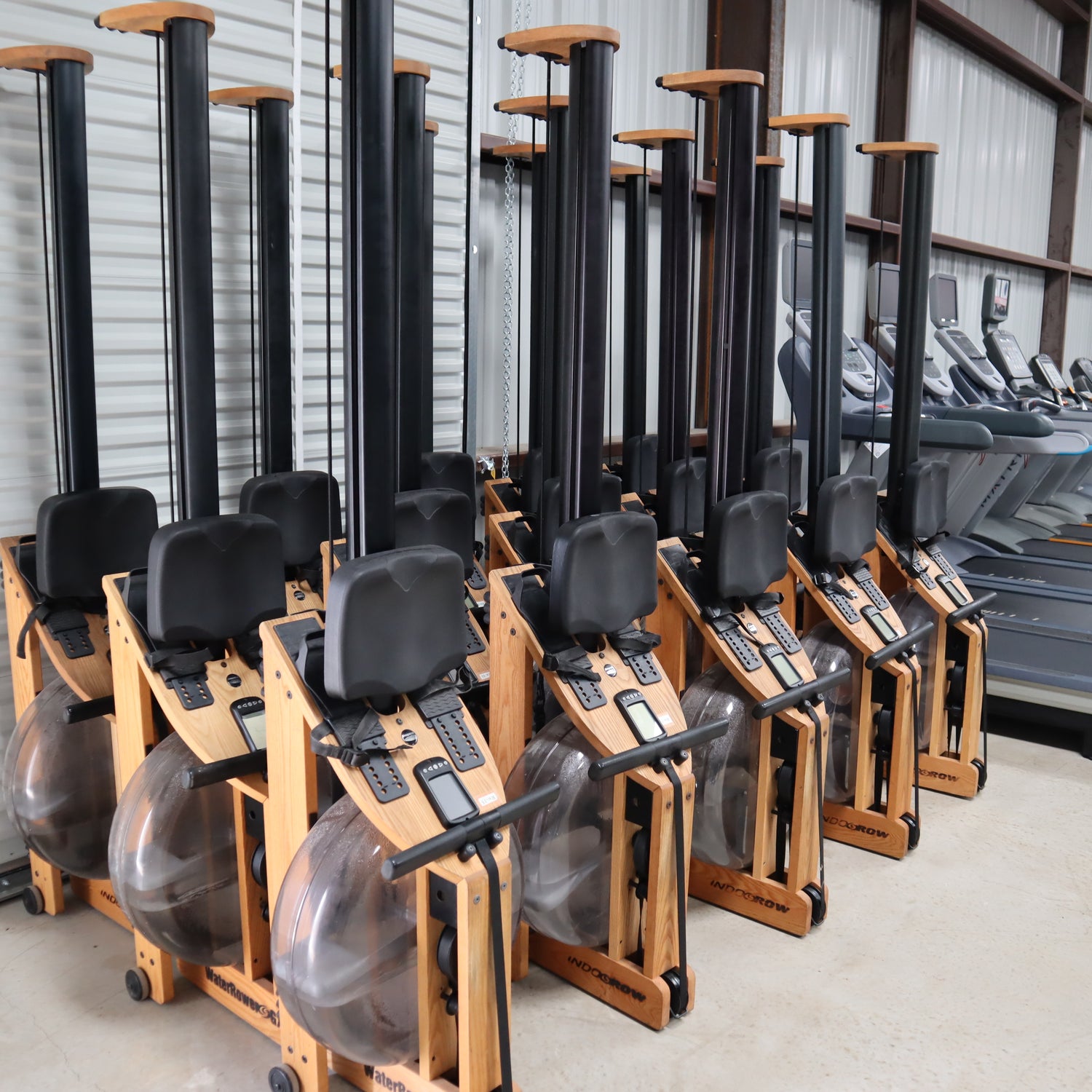 Types of Equipment We Refurbish
CTX refurbishes a variety of different commercial gym machines:
Adaptive Motion Trainers,
Air Bikes
Air Rowers
Arc Trainers
Barbells
Bench Presses
Cross Trainers
Curl Bars
Dumbbells
Ellipticals
Free Weights
Functional Trainers
Gym Equipment Packages
Jungle Gyms
Lower-Body Strength
Multi-Gyms
Olympic Weights
Plate Loaded Strength
Recumbent Bikes
Rowers
Selectorized Strength
Smith Machines
Specialty Bars
Spin Bikes
Stair Climbers
Standard Weights
Steppers
Stepmills
Treadmills
Upper Body Strength
Upright Bikes
Water Rowers
Shop Our Collections