Santa's not the only one coming to town; the New Year is also knocking at the door with its annual gym rush. 

You hear everyone saying "New year, new me right?"


I CAN'T STRESS THIS ENOUGH: Consistency >>> Perfection

"The secret to getting ahead is getting started". Your fitness & health is not something that changes overnight, it requires dedication, motivation and consistency. 
So we're in this together! You're getting #yuletide yoked, and why get slowed down in crowded gyms?
CTX Home Gyms has a sack full of fitness treasures that fit neatly under your tree and into your life, all year round.


Jingle Bells and Kettlebells
Picture this: it's Christmas morning, and you're unwrapping a set of York Hercules Pro Gloss Kettlebells. These aren't just for the twelve reps of Christmas; they're for 365 days of dynamic, powerful workouts. Why queue for weights at the gym when you could be swinging into the New Year at home?
Under the mistletoe, you'll find the York Rubber Hex Dumbbell Set with Stand, the silent night solution to a clattered home gym. They are the perfect size for those looking for a small addition but a significant impact to their workouts. These dumbbells don't take holidays off, and neither will you! 


'Tis the season to be jolly, and what brings more joy than the gift of health? So, go ahead, deck your halls with dumbbells and kettlebells.
Gifts That Keep on Squatting
Let's talk leg day. It's the workout many love to hate, but with the ProMaxima Leg Press waiting by the tree, even the grinchiest gym-goer will look forward to those reps.
Imagine sliding that sled loaded with York Iron Olympic Weight Plates (because yes, you'll want those too) It's a beacon of strength that says every day is an opportunity for growth. 
Dreaming Of A Weight Christmas?
So, as you sip on your hot cocoa and scroll through your Christmas list, remember that the best presents are those that contribute to our well-being and zest for life.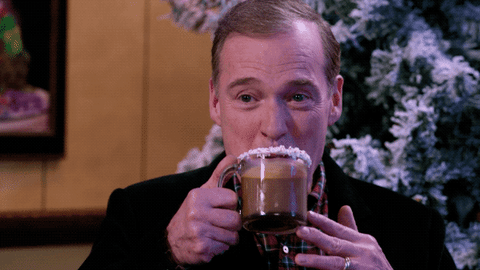 Our two star-studded collections – 'Merry Muscle Makers' and 'Hot Finds Under $500' will guide you to the best finds we have to offer. After all, what's a better gift than the ability to squat a little deeper, lift a little heavier, and live a little healthier? 
With CTX Home Gyms, every day is a reason to celebrate your health and strength. We'll be your fitness partner every step of the way with the best fitness tips, guidance from our knowledgeable team and with our unbeatable deals, you're sure to have a merry fitness-filled Christmas and a happy new year of gains!

P.S Don't forget to Jazzercise!